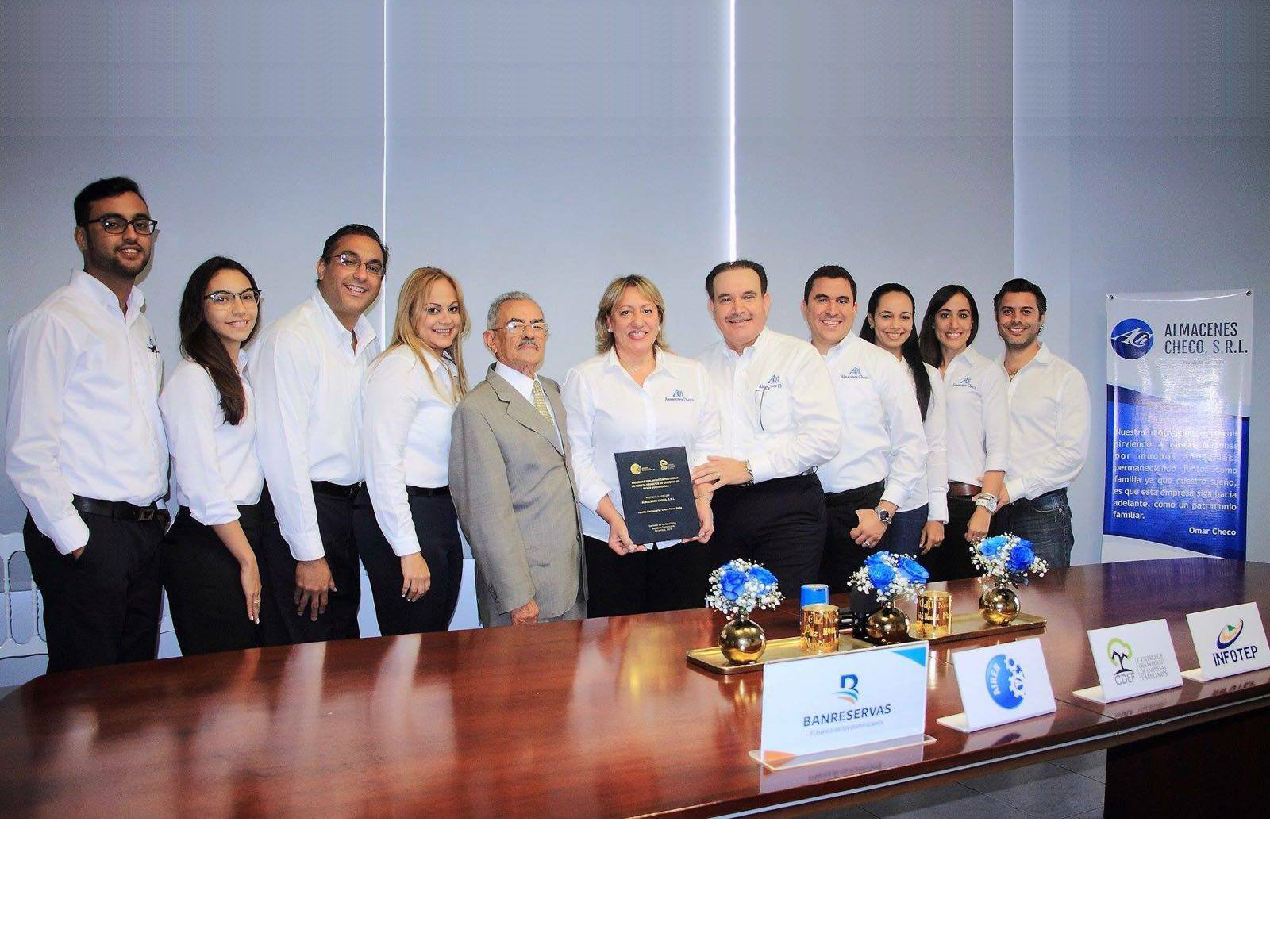 FAMILY PROTOCOL SIGNATURE
On December 29th, 2016: Almacenes Checo SRL, signed the Family Protocol trying to conserve the heritage generation to generation.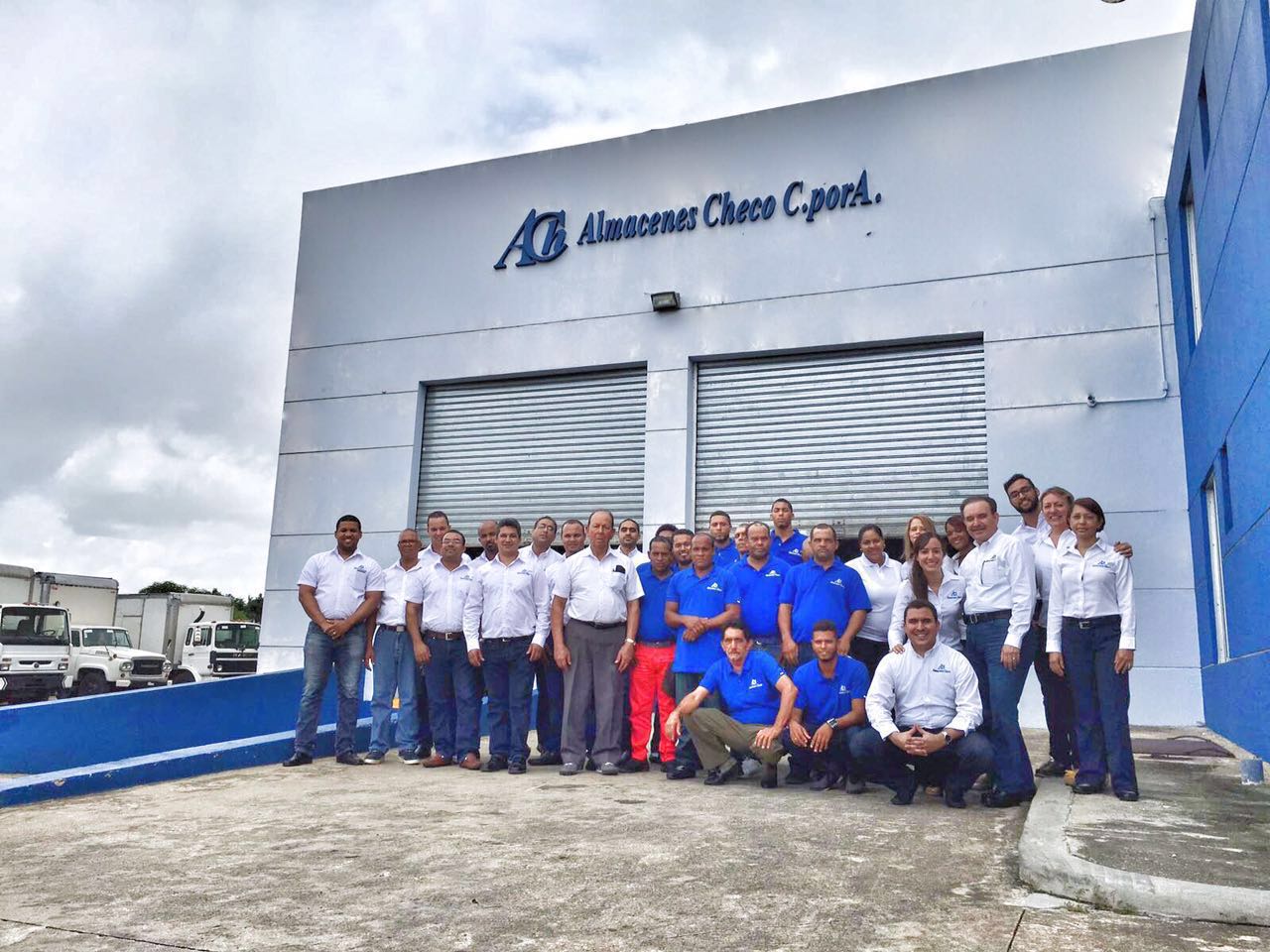 MORE THAN 30 YEARS
OF EXPERIENCE
Almacenes Checo, Established in Santiago de los Caballeros, Dominican Republic, with more tan 30 years of experience offering services in a secure and trustworthy way.
COUNT ON
US
We have a vast fleet management, ensuring the best distribution nation-wide and an on time delivery.
PERSONALIZED
SERVICES
Qualified sales team, covering the entire nation.
About Us
Almacenes Checo, S.R.L. established as a C. por A., in 1984, Av. Valerio #12 Santiago de los Caballeros, Dominican Republic, dedicated to the distribution of consumable and not consumable items of renown brands, covering the north portion of the nation.
In 1987 the range of products offered increased, covering up 75% of the country; from Villa Altagracia, Samana, to Dajabon; all of the north, northeast, and west coast. Also beginning the importation of cod and herring from Norway and the East, King Bell's sardines as well.
On November 6th, 2001, the Company moved to a new location on Autopista Duarte Km. 6, Canabacoa, Santiago de los Caballeros, increasing the storage capacity, offering our providers more availability on product sales.
In 2009 negotiations with China started, importing 13.6 Kg bags of powdered detergent, with our registered brand BOXER; dabbling on the international market and diversifying our products.
Today Almacenes Checo, S.R.L. is a family company which has strengthen its influence on a corporative level, in order to transcend in the food and cleaning department, for our country's pride.
Mision
We are a top quality merchandise distribution company on the consumable and non-consumable products, having a highly qualified and company identified staff; offering an excellent service and efficent delivery.
Vision
To be a leading company on the consumable and non-consumable market on a national and international level, diversifying our merchandise range and increasing our client scope.
Values
Service
Loyalty
Solidarity
Services
In Almacenes Checo SRL, our commitment of service has demonstrated throughout the years, punctuality on deliveries, becoming one of our top priorities.
Sales and Distribution
Product Importation
Distribution Channel
All around the Nation
Count on us
We have every single facility to facilitate offering an excellent service.
Wide warehouse area, fleet management and qualified personnel, are the perfect combination to offer our clients with the best of services.
Importation and Commercialization of Goods
Distribution Channels.
Guaranteed Delivery in approximately 48 hours.
Fleet Management
Wide fleet management, ensuring punctuality on our deliveries in approximately 48 hours.
Distribution Points
Wide and spacious warehouse area which allows us to hold on to more merchandise according to the clients' demands.
Partnerships
Our personnel is qualified to offer you the best services, always keeping your needs in mind.